Pensacola Museum of Art Events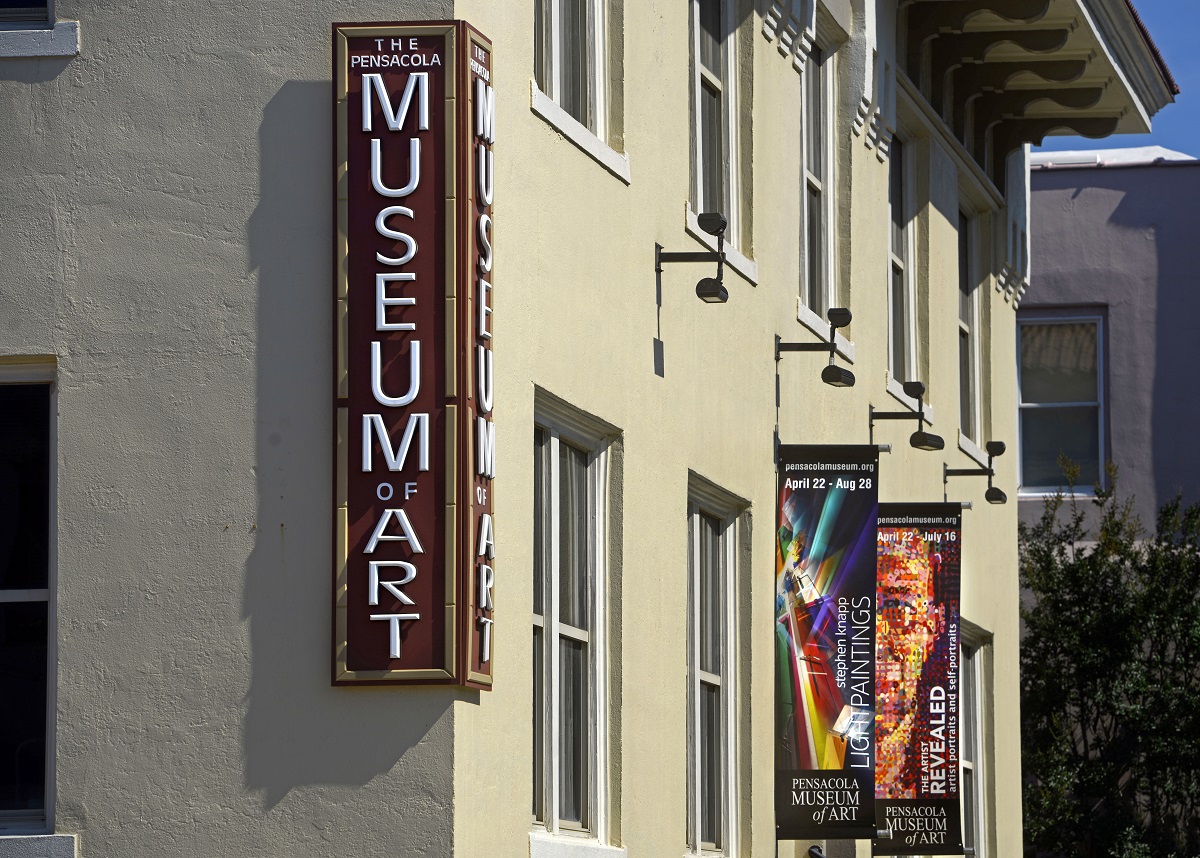 Your unique event deserves a unique space. There is no place better to hold your next special event than the Pensacola Museum of Art, the hub of visual arts in our city. The PMA serves as the perfect spot to host art-centric events and cocktail receptions.
For public tours and ticketing information please visit the Plan Your Visit page or visit the Pensacola Museum of Art's website at pensacolamuseum.org.


Rental Rates:
Day
Time
Price
Monday - Thursday
(4 hour minimum)
Available beginning at 4pm
$120.00 per hour, plus tax
Friday - Sunday
(4 hour minimum)
Available beginning at 4pm
$150.00 per hour, plus tax
*All bookings include a refundable $250.00 security deposit due two months prior to the event. This is in addition to the rental fee listed above.
**Insurance is required for all events at all UWF Historic Trust properties.

Capacity:
The Pensacola Museum of Art can accommodate up to 100 guests for special events. However, the capacity is subject to change depending on the current exhibit.


Rental Period:
The Pensacola Museum of Art is rented by the hour with a minimum booking of 4 hours.


Equipment:
Booking includes the use of (4) five-foot round tables, (7) six-foot rectangular tables, (4) cocktail tables and approximately 45 chairs. Linens are not provided.


Catering:
Certain catering restrictions may apply on a case by case basis as determined by the safe display of artwork and/or as stipulated by the lending institution.


Restrictions:
Other restrictions may apply to the size of the event, the number of guests, tables and chairs, food and beverage restrictions, and precautions regarding the vibration of sensitive objects caused by foot traffic and sound. When booking your event with PMA, specific exhibition restrictions will be shared.
Please review the FAQs on the Historic Venues page for more information.


Booking and Contact Information:
For booking information or to schedule a site visit, please contact our Event Coordinator:
Text Disclaimer: By texting, you agree to receive text messages, reminder messages, automated messages, and promotional messages. This agreement is not a condition of any purchase. Messaging and data rates may apply. You can text STOP to end or HELP for help.


Host a Birthday Party:
Celebrate your child's birthday at the PMA! Please visit the Host a Birthday Party page on the PMA website for more information or contact pma@uwf.edu.
Photos of the Pensacola Museum of Art: