Museum Plaza Events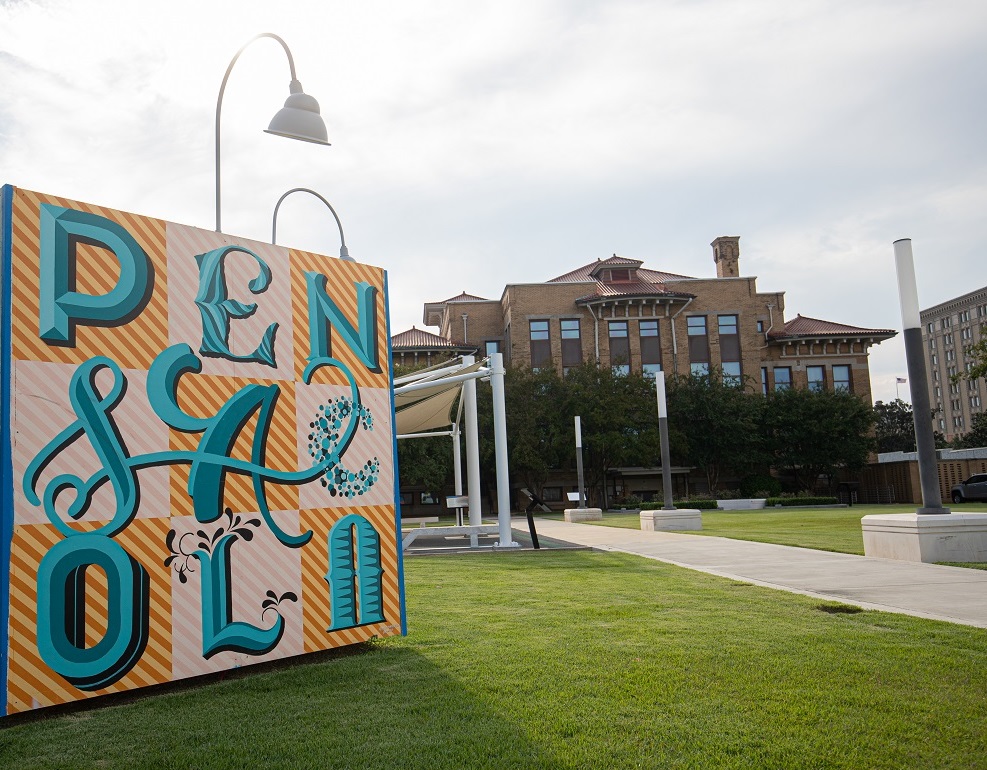 This picturesque park, located behind the Pensacola Museum of History, opened in 2019 and is the largest venue space at the Historic Trust. With over 13,000 feet of event space, the possibilities are endless on the plaza. Set the stage for your next large event in the city's newest multi-use green space.
Museum Plaza includes an outdoor education center featuring a covered stage and seating area ideal for presentations, performances, lectures and other outdoor activities. It also included the Early Childhood Education Playground and the Commanding Officers Compound.


Pricing:
| Days | Time | Daily Rate |
| --- | --- | --- |
| Sunday - Saturday | All Day | $500.00, plus tax |
*All bookings include a refundable $250.00 security deposit due one month prior to the event. This is in addition to the rental fee listed above.
**Insurance is required for all events at all UWF Historic Trust properties.


Capacity:
Museum Plaza can easily accommodate 400 attendees.


Rental Period:
Museum Plaza is rented by the day. All set-up time, event time, and clean-up time is to be conducted within the rental period. Please review the City of Pensacola's noise ordinance, Sec. 8-1-13. - Regulation of Noise for all outdoor events. Per this regulation, loud noises are prohibited between 11pm and 7am within the City of Pensacola.


Equipment:
Tables, chairs, tents, AV equipment, barricades, trash cans, and other equipment are not provided for Museum Plaza.
Museum Plaza includes a stage with electrical outlets, but no audio/visual equipment is provided. Specific rules for connecting sound and electrical equipment must be reviewed with UWF Historic Trust staff prior to the event.
Tents are not provided by the UWF Historic Trust. Staking is not permitted. Tents may be secured with water barrels or cement blocks.
Restrooms are not provided for this venue. Portable restroom may be used at this venue, but the placement of them must be coordinated with the Historic Trust staff prior to the event.
Please review the FAQs on the Historic Venues page for more information.


Booking and Contact Information:
For booking information or to schedule a site visit, please contact our Event Coordinator:
Try our new text message only number. This number does not include a voice line for phone calls. Text the following keywords for more information:
INFO: general information about our venues and a link to our venue guide
TOUR: To schedule a walk-through of our venues
AVAIL: To check a venue's availability. Please include the venue name, date, and year
EMERGENCY: For issues or emergencies with an event happening within the current 24-48 hour period
Disclaimer: By texting, you agree to receive text messages, reminder messages, automated messages, and promotional messages. This agreement is not a condition of any purchase. Messaging and data rates may apply. You can text STOP to end or HELP for help.


Photos of Museum Plaza: