Voices of Pensacola
117 E Government St, Pensacola, FL 32502
| | |
| --- | --- |
| Monday | Closed |
| Tuesday | 10:00 a.m. - 4:00 p.m. |
| Wednesday | 10:00 a.m. - 4:00 p.m. |
| Thursday | 10:00 a.m. - 4:00 p.m. |
| Friday | 10:00 a.m. - 4:00 p.m. |
| Saturday | Closed |
| Sunday | Closed |
Opened in 2014, this multicultural center highlights the diversity of the city through dynamic exhibits representative of the cultural groups that have shaped Pensacola history. Visitors to the Voices of Pensacola can watch and listen to videos of individuals telling their unique Pensacola story as well as shop for unique gifts in our museum store The space also includes an oral history recording room where additional stories can be recorded and archived.
On the second floor is the Hilton-Green Research Room, which houses a vast variety of documents, maps and photographs.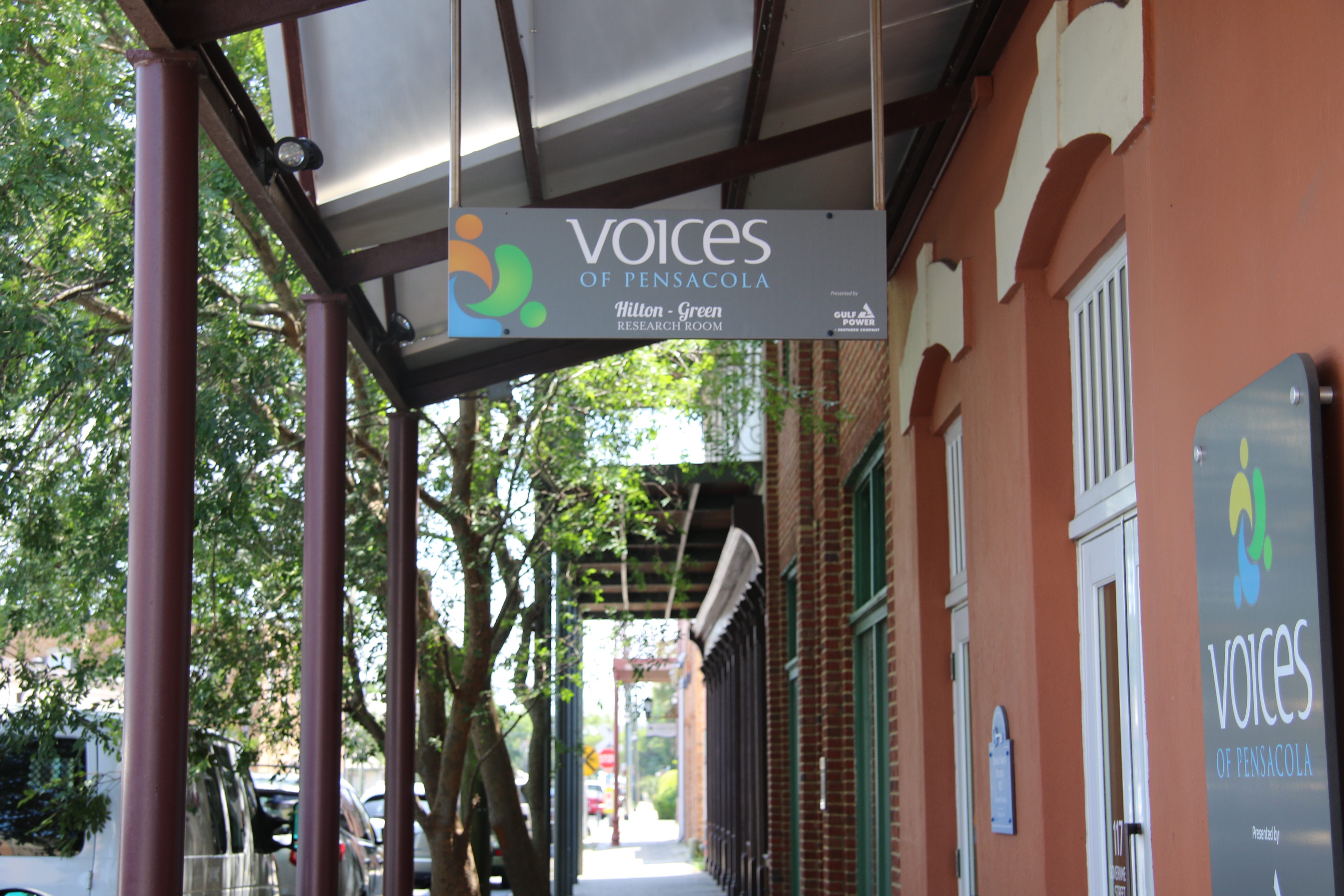 ‌
Rental Information
Monday-Thursday events: $75 plus tax per hour
Friday-Sunday events: $100 plus tax per hour
An additional $500 refundable security deposit is required, as well as liability insurance for the day of your event.
For additional information, download Guidelines and Fees Voices Of Pensacola Rental (PDF)
For booking information, please contact Casey Campbell Special Events Coordinator at 850-595-5985 x107, or ccampbell@uwf.edu.