Volunteer Spotlight
Meg Melvin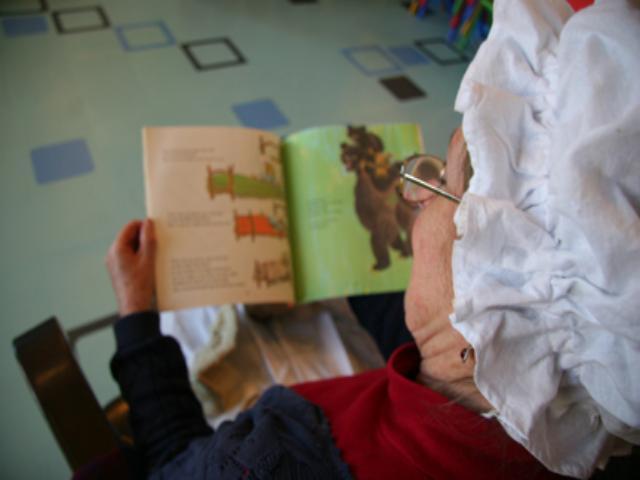 Meg Melvin has been a dedicated volunteer with the UWF Historic Trust since 2005. She began as an Information Desk volunteer in the Pensacola Museum of History as well as a Volunteer Gardener in the Historic Pensacola Village gardens. When the Pensacola Museum of History was closed for repairs in the autumn of 2005, she shifted her time to the Tivoli High House where she still volunteers on Wednesdays as well as volunteering as Grandma Jenkins for the Pensacola Children's Museum's StoryTyme on select Fridays. She and her husband Bruce also volunteer with the annual Historic Pensacola Open House.
Meg enjoys the interaction with our visitors and answering their questions about the history of the area. She says, "I still enjoy my time there, the visitors and staff are very friendly and helpful." The six hours she donates each week offers our education staff the ability to provide living history programs in the Village enhancing visitors' interaction with the Historic Pensacola complex.
Meg first became acquainted with the UWF Historic Trust when she and Bruce came to the 2004 Open House having just moved to Pensacola in February of that year. The Melvins had lived in a village in the United Kingdom, which had a castle, a Norman church, and an old water mill mentioned in the Domesday Book, which instilled her love of history. Their love of history is what interested the couple in settling in Pensacola.
Meg taught elementary school for 39 and a third years as well as being a Deputy Principal for many years prior to moving to the United States. She loved working in the classroom with the students, which attracted her to the opportunity to volunteer as Grandma Jenkins in the Pensacola Children's Museum.
Since moving to Pensacola the couple have been active not only with the UWF Historic Trust, but many of the cultural organizations in the city.
A native of the United Kingdom, Meg became a United States citizen in July 2015 with many UWF Historic Trust staff in attendance.
Thanks Meg!