Industry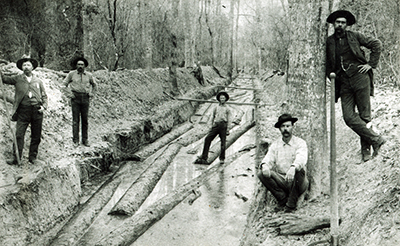 Water-powered industries are deeply embedded in the cultural heritage of northwest Florida. Industry in this area is rooted in the colonial period and greatly expanded during the antebellum period lumber boom. Santa Rosa County, Florida, represented an industrial center during the Early American period from 1821-1865. In 1828, only one reported sawmill was operating within a 50-mile radius of Pensacola. By 1834, the Pensacola Gazette estimated at least 25 sawmills operating in the general area.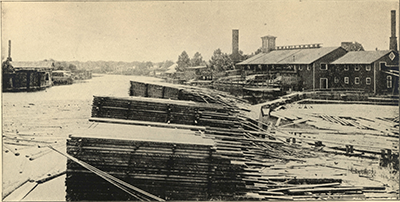 The lumber boom in northwest Florida had taken full effect by 1850, and within the next decade, lumber values and profits exponentially increased. By 1860, Santa Rosa County accounted for 53% of the state's lumber production, and the Bagdad mills alone accounted for over 10% of the state's total industrial products.
Industry in this area was greatly affected by the Civil War, 1861-1865. In particular, the scorched-earth policy carried out by Colonel William K. Beard led to systematic destruction of Santa Rosa County's industrial livelihood. E. E. Simpson and Company suffered great losses including the destruction of a steamship, the Bagdad mill, the lumber shed, the machine shop, the blacksmith shop, the gristmill, and the slave quarters.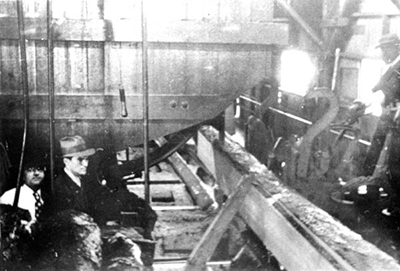 Following the end of the Civil War in 1865, northwest Florida and the rest of the South sought to move forward and rebuild. By the late 1800s Santa Rosa County's industrial livelihood recovered, yet resources were depleted. By the early 1900s, only an estimated 20% of West Florida's virgin pines remained. Depletion of the virgin pine forests led to other ventures such as the turpentine industry.