Living History
*dependent on staffing
What is Living History?
Living history seeks to educate visitors by interpreting how people lived in the past through demonstrations and interaction.
Our colonial programming depicts life in the early 19th century when Pensacola was a colony under Spanish rule. Activities include gardening, candle making, laundry and more.
Interpreters demonstrate activities that were part of the average working-class family's daily life. Activities include gardening, cleaning, mending, needlecrafts, musket-cleaning, and fire-starting.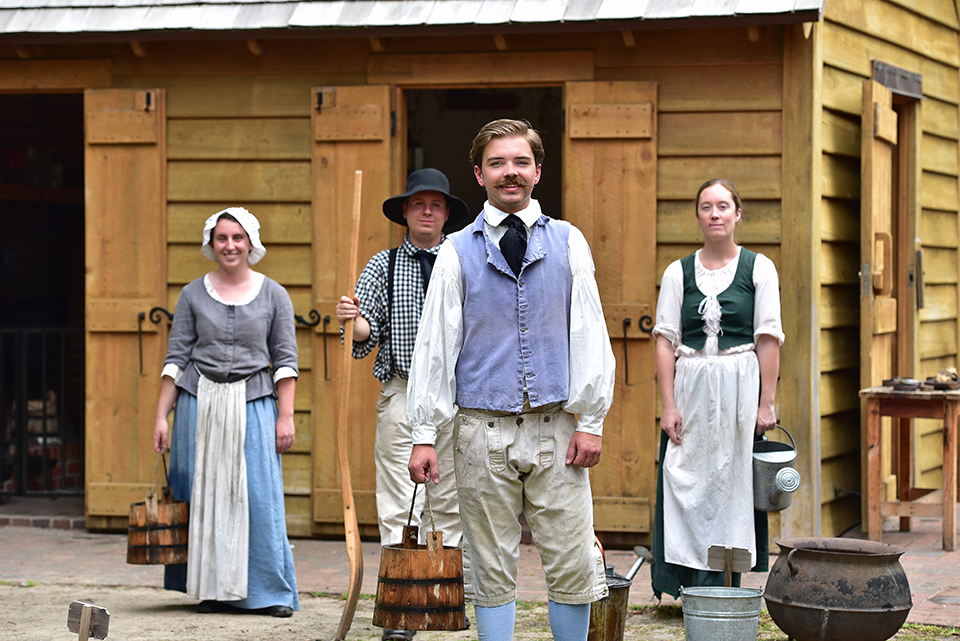 ‌
At Home Activities to Do:
Don't miss our Museum From Home page with our online resources and program updates, like Colonial Cooking at Home!
Let's Make Butter for kids!
Townsend's Colonial Cooking Videos and More
USS Constitution Fun and Games
Fun Colonial Games for Children to Play