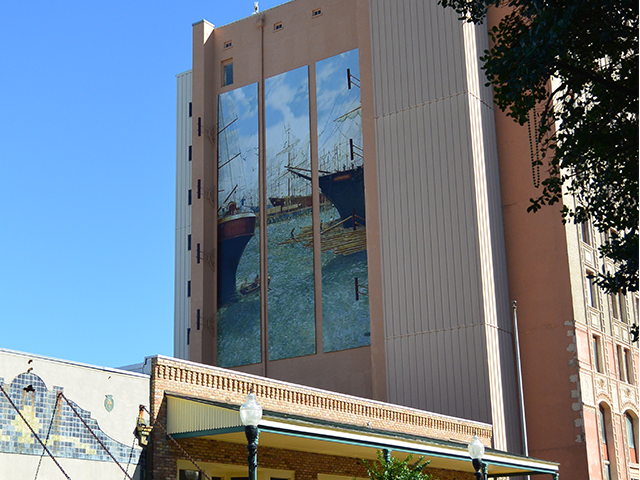 Mural: Watercolor Port of Pensacola, Herbert Rudeen, c. 1890
Building: Seville Tower
Address: 226 South Palafox Street
Mural Caption: Watercolor painting by Herbert Rudeen commissioned by Mr. & Mrs. Burney M. Henderson. The ships in the painting are named after his wife and two daughters Elizabeth, Katherine, and Jane. The scene is at Pensacola Wharf, c. 1890.
Sponsored by Henderson's grandsons; Collier, Burney and Will Merrill