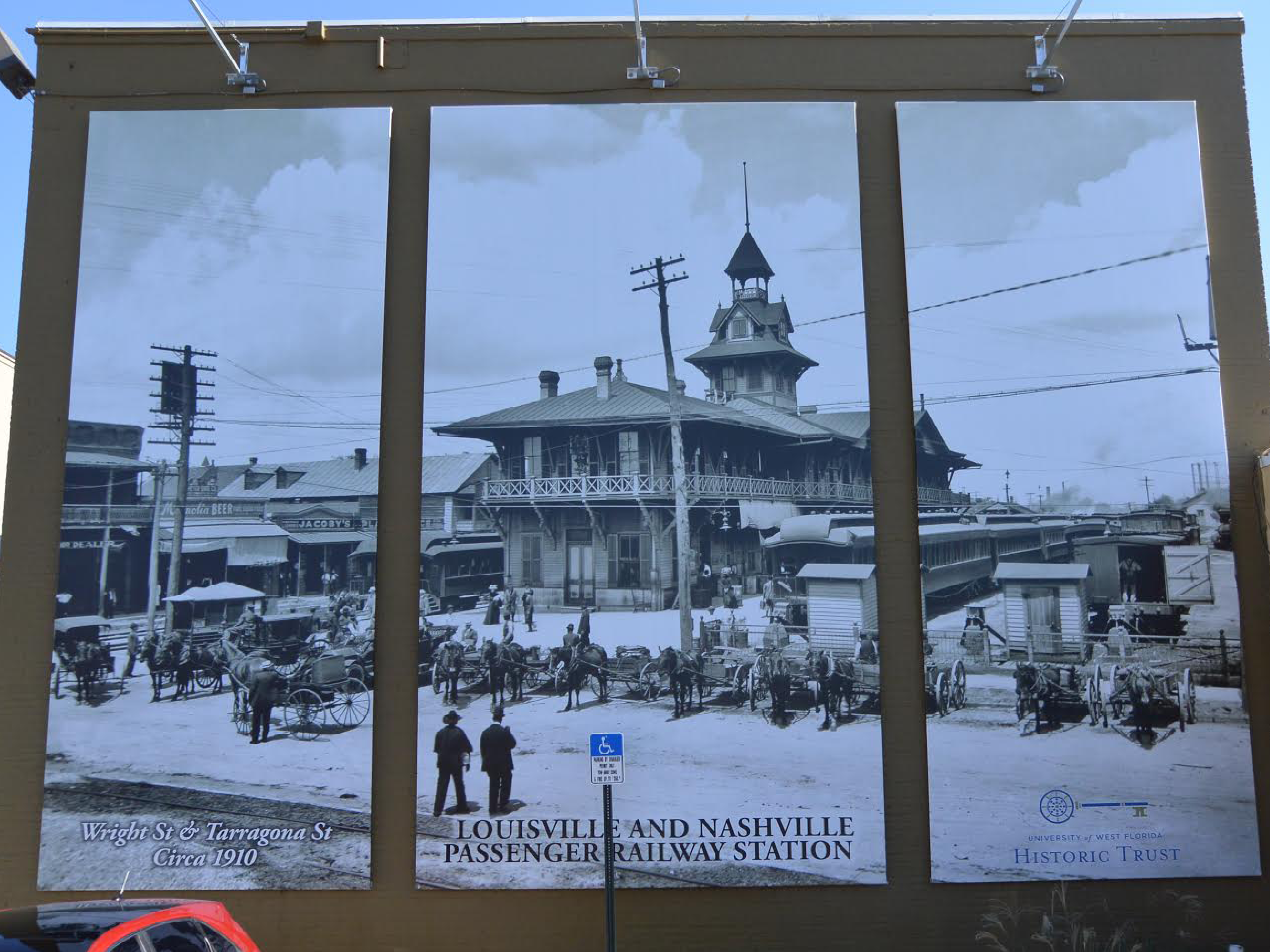 Mural: The L&N Passenger Station, 1910
Building: Blount Building, 1 Palafox Place
Address: 10 W Romana St, Pensacola, FL 32502
Mural Caption: The L&N Passenger station, built circa 1881, stood at the northeast corner of Tarragona and Wright streets. In 1898, the station welcomed Colonel Theodore Roosevelt and one-hundred and seventy of his Rough Riders en route to the Spanish-American War. In 1913, this station was replaced with the new L&N Depot located at Wright and Alcaniz streets.
Sponsored by the Switzer Family.