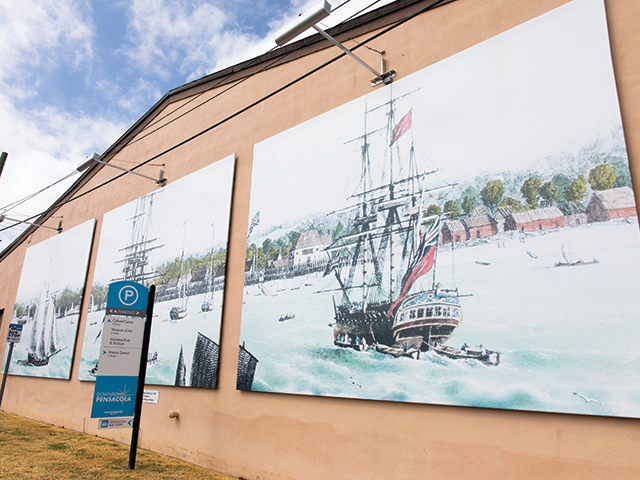 Mural: A View of Pensacola in West Florida, George Gauld, c.1765
Building: Museum of Commerce
Address: 201 Zaragoza Street
Mural Caption: The maritime history of Pensacola is epitomized in this 1765 view of Pensacola by George Gauld. The original engraving is archived at the Library of Congress. This colorized version by local artist, Dave Edwards, was commissioned by the University of West Florida Archaeology Institute.