Name Historic Pensacola's Interactive Early Learning Playground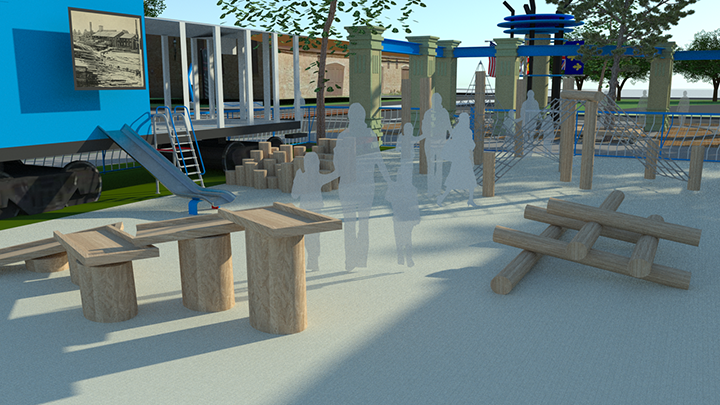 We need your help naming UWF Historic Trust's new Interactive Early Learning Playground in Historic Pensacola. You know it takes bold innovation to create positive strides to drive and grow a city. We want to tap into your imagination. The playground can be named after a person, an event, idea or vision you may have. Your creativity is key to Pensacola taking its next steps as America's first Early Learning City.
The playground, donated by Quint and Rishy Studer, will be located at Museum Plaza, a historic preservation and education initiative in downtown Historic Pensacola. It will become a staple of downtown Pensacola and the go-to spot for kids and families.
About the Playground
The Interactive Early Learning Playground will highlight the industries that played an important role in the development of Pensacola: timber, fishing, shipping, brick making, and transportation. The design features unique timber play equipment, such as a log flume, stump hop, log stack, and a rope climber. Accessory features, such as pulleys, a ship bell, a ship wheel, and other small interactive items will be placed throughout the playground. The play equipment will have colorful letter and numbers painted on them that encourages children to explore and learn while playing.
Nominations are due April 15, 2018.